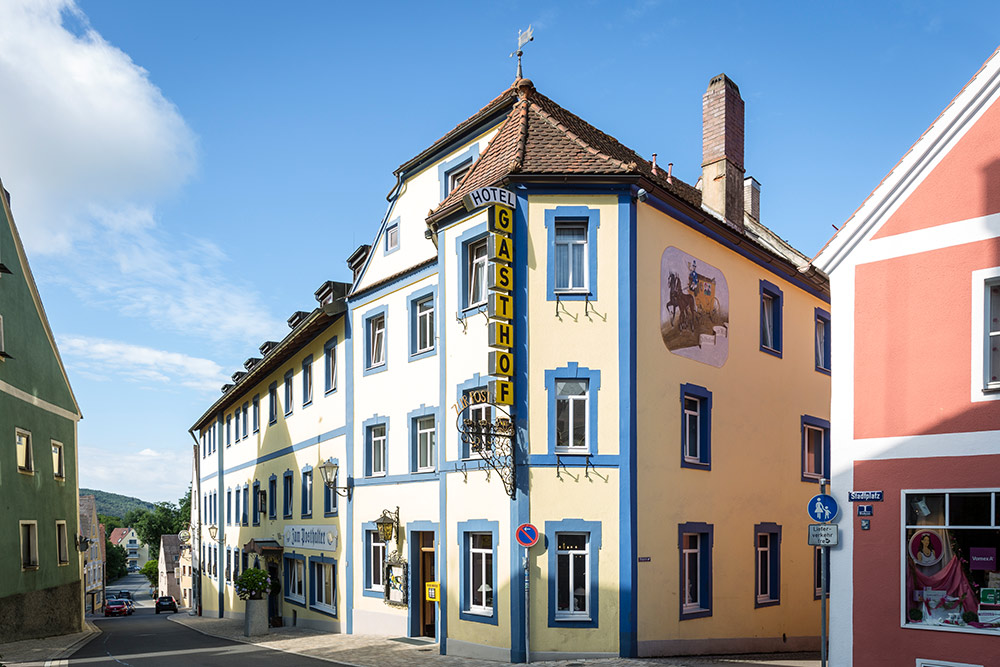 *** Hotel & Inn »Zur Post«
Traditional bavarian atmosphere at the heart of the Upper Palatinade.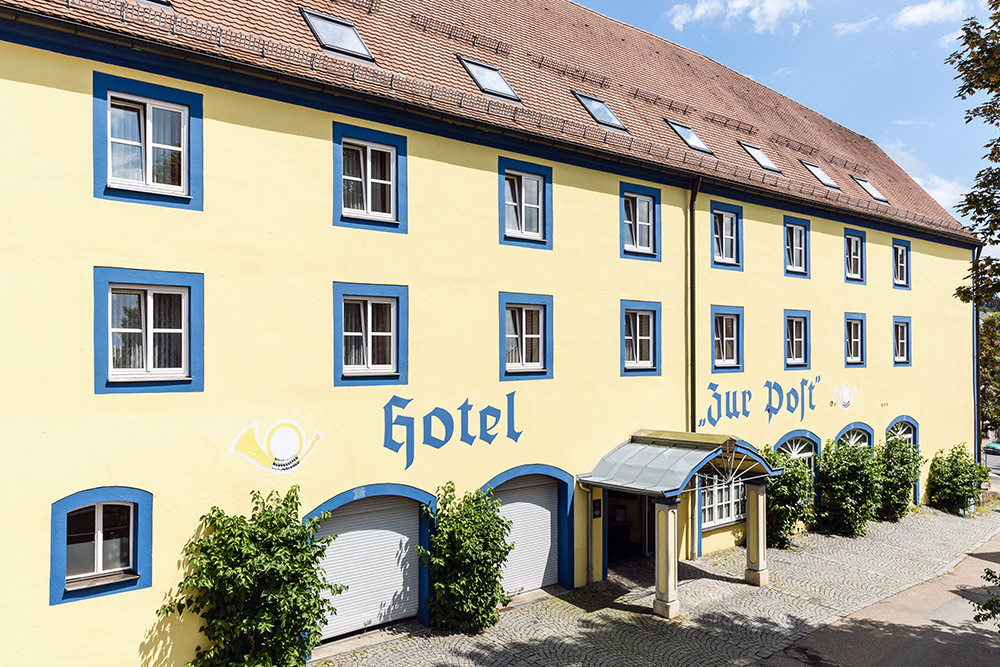 Become our guest
Easily book rooms online - guaranteed at the most favourable price.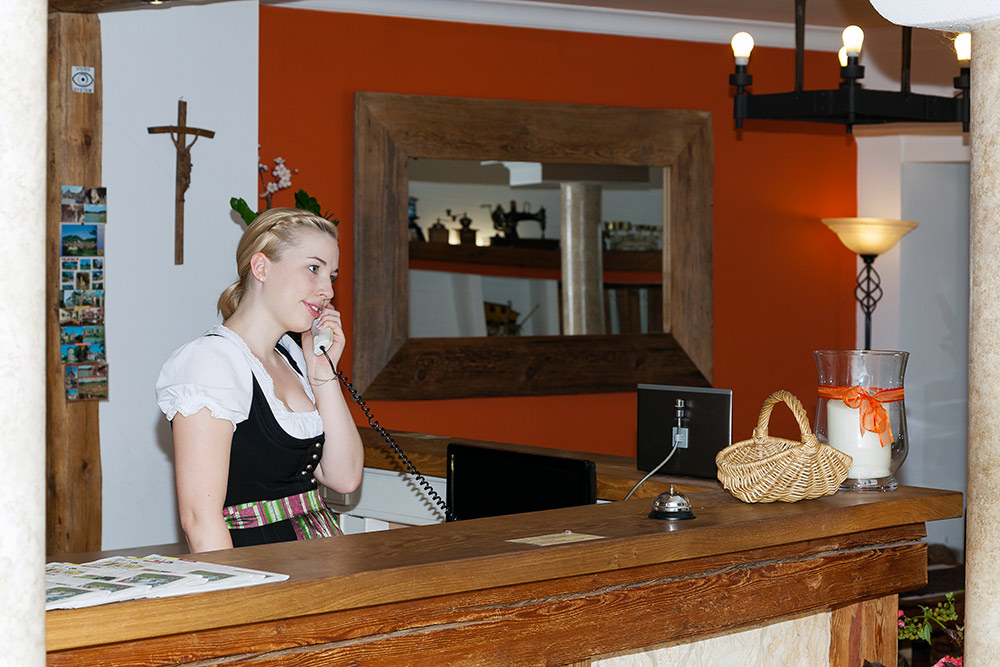 Our advantages
Contact in person. Reasonably priced rooms. Directly located at the motorway A3 Regensburg - Nuremberg.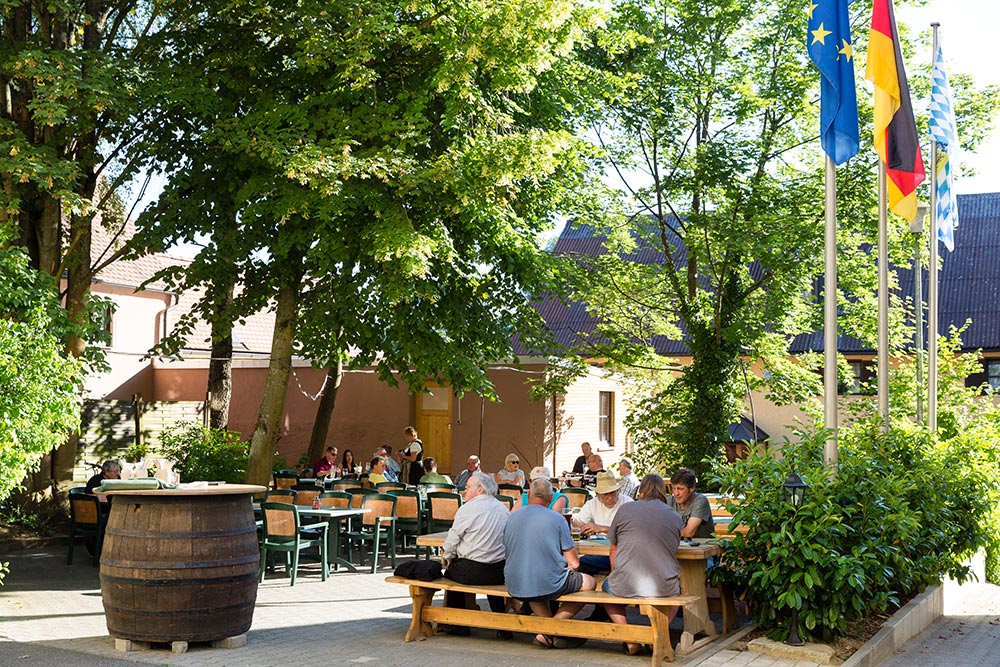 Visit us
If on a business trip, on vacation or on a day's outing there are many good reasons to be visiting us.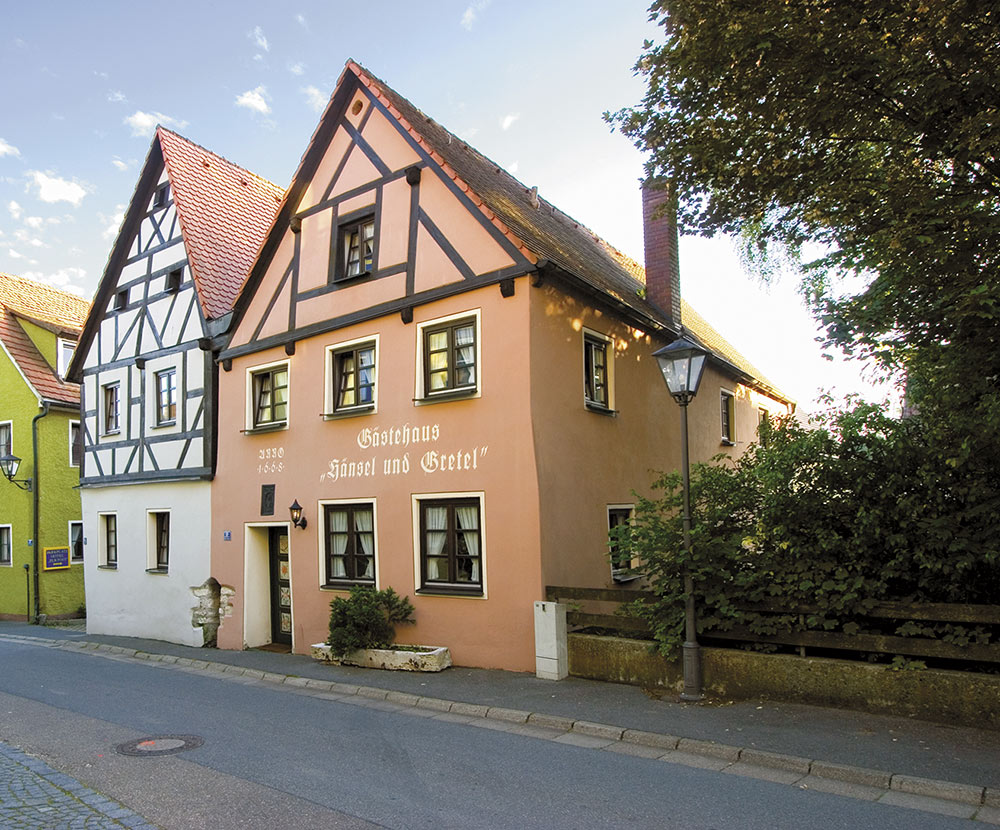 Guest House Hansel & Gretel
Carefully restored furniture in a unique ambience.
Our services so that you feel well
The well-being of our guests is very important to us. In the following you will see an abstract of services available to any guest of our hotel.

Hotel
Desk hours are from 7:00 am to 11:00 pm. We also speak English.
Check-in starting at 2:00 pm
Check-out until 10:00 am
Two elevators in the main building and one elevator in the guest house offer modern convenience. Only the guest house Hansel & Gretel does not have an elevator.
We have a saune in the main bilding. Our guests can use it at no charge.
We accept the following as means of cashless payment: American Express, VISA, MaestroCard, EC card and MasterCard
Food and Beverages
In order to ensure a good start into the day our substantial breakfast buffet is available to you from 7:00 am to 10:00 am.
Our á la carte restaurant offers bavarian specialties on a daily basis. On request we can also prepare dishes for dietary requirements. We do not have a closing day.
During the summer we invite you to stay in our cozy beer garden.
Parking Spaces
Free parking spaces are available in direct proximity of the hotel. There are enough parking spaces for everyone. It is not necessary to place a reservation.
We have a separate garage for busses. Please reserve the garage prior to arrival.
Internet
Wi-Fi is available at no charge in the public areas like the front desk.
Wi-Fi in the rooms is charged with € 2.00 per day or € 7.00 per week.
Rooms
Pets are allowed in the rooms. No additional charge is required.
Children up to the age of 5 years can sleep in the same bed as the parents at no charge.
All our rooms are non-smoking.
General Information
A local ATM is available
We have a designated smoking area
Electric shoe polisher available
Packed lunch available on request
Fax and copy services are available
You can borrow hire bikes at no charge at our hotel